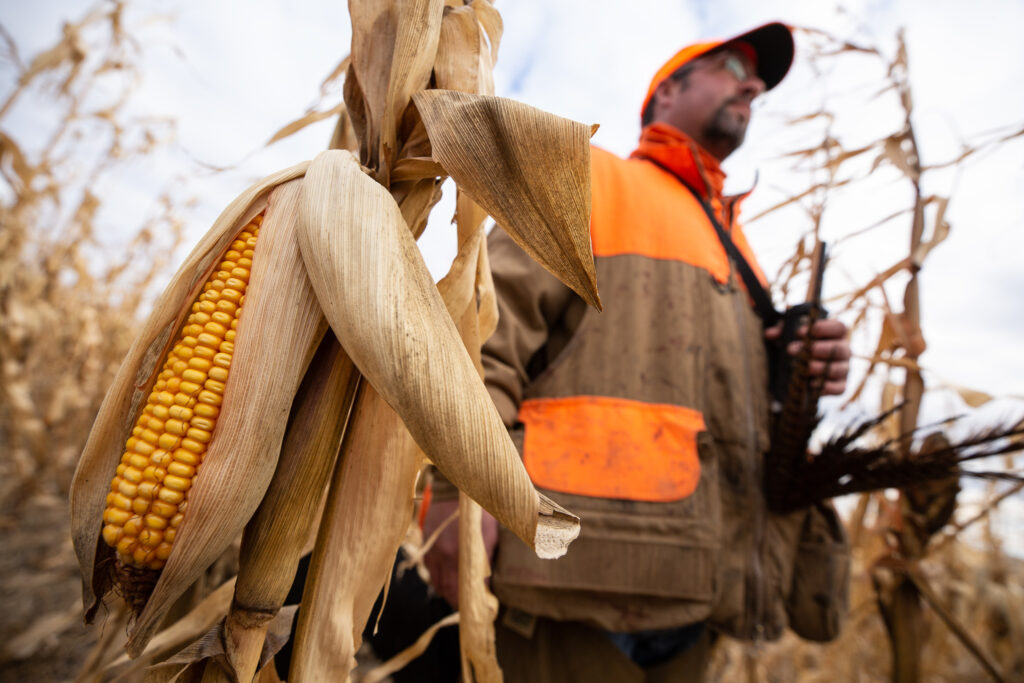 Welcome to The Signature Lodge
During the season here at The Signature Lodge, there are always a few new hunters that walk into our lodge. This may mean new to overall hunting, new to upland hunting, or new to the Midwest. We would like to describe to you what it is like to walk into our lodge as a first time upland hunter in South Dakota.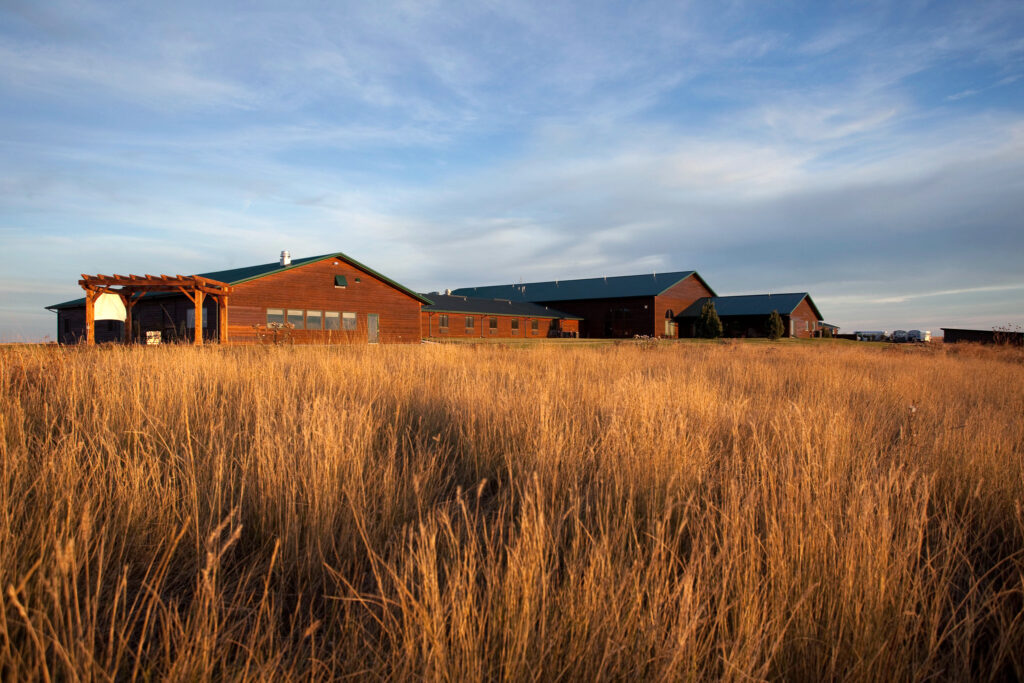 Transportation
When traveling to The Signature Lodge, the best and fastest way to get here is to land in Pierre, SD from Denver, CO. As you land at this small local airport, there will be a Cheyenne Ridge staff member ready to pick you up and drive you 30 minutes north of Pierre. This drive may seem long. However, it will fly by because you will get lost in the beautiful scenery of the Midwest. For instance the topography consists of rolling hills, monumental sites, corn and sunflower fields, and Lake Oahe. Feeling like you are in the middle of nowhere, you turn onto a dirt road that leads to one the best pheasant lodges in North America. You've arrived!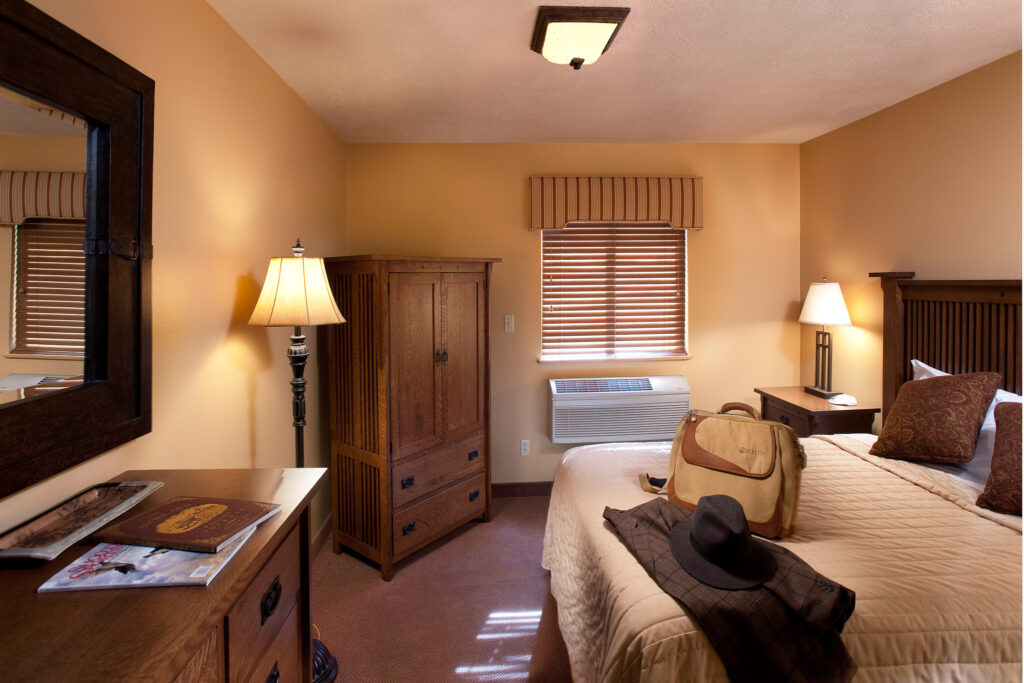 Arrival & Tour
Being welcomed by multiple staff members and our two lodge managers, you will enter our proshop & office where you will get your room number. As you are walk down the hallway to find your private room, you will pass the bar where you will need fill out your liability form.
During this time your luggage is being brought to your room door by a staff member. After filling out the form you will then get a tour of the 40,000 square foot lodge. Walking around you will be able to see the main room, dining room, locker room, game and game room, hot tub, sauna, gym, and the infamous ice bar. YES, AN ICE BAR! With all the amenities at your fingertips we want you to enjoy all that is here and feel like you are at home.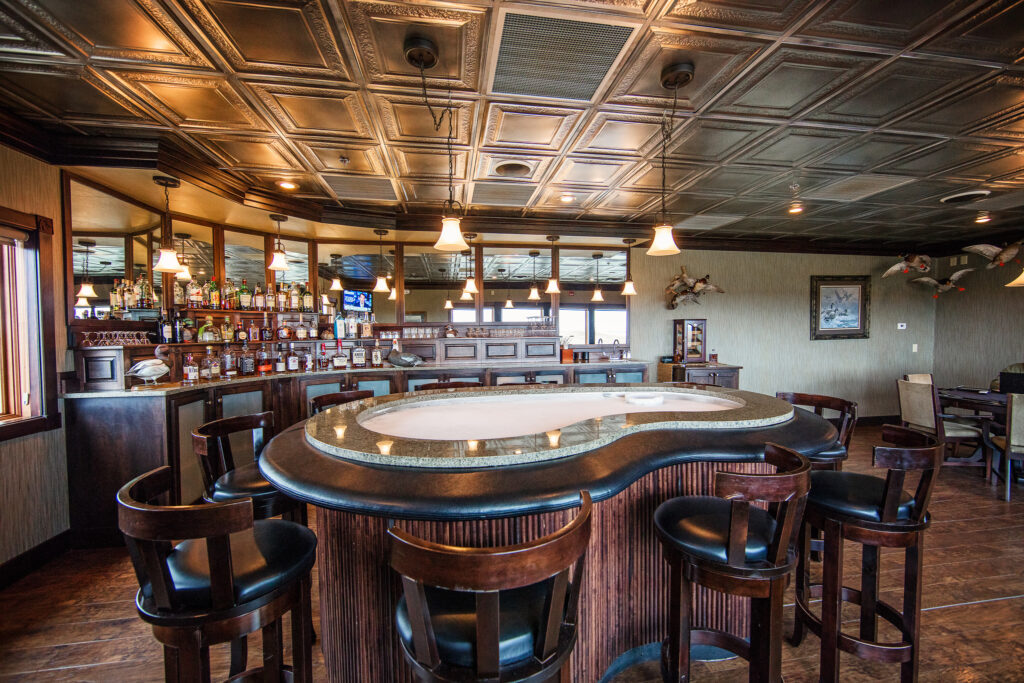 Night One
The schedule for the rest of the evening depends on the time of your arrival. You could be enjoying a refreshing cocktail, grabbing a plateful of delicious appetizers, or taking in the breathing taking view of Lake Oahe.
As 7pm rolls around the corner, Sean Finely will announce for everyone to take their seat for dinner. He will first let you know the daily schedule of your trip and the times of your meals. Sean will then introduce what you will be eating for dinner. This is its own source of entertainment! I promise you the plates of food here will not disappoint.
At this moment, your trip has officially begun.

Day One
As the next morning rolls around, there will be hot coffee or tea available and you can enjoy sitting in front a fire watching the warm tones of the sunrise. Breakfast will be called at 7:30am for those who are ready for food galore. There will be an omelet station with numerous toppings. You even have the choice of adding a steak, pork chop, ham, and elk steak to your order. On the other side of the dining room there is a breakfast buffet, waffle & pancake station, and a cereal and yogurt station. We want you to enjoy any and everything you imaged having for breakfast.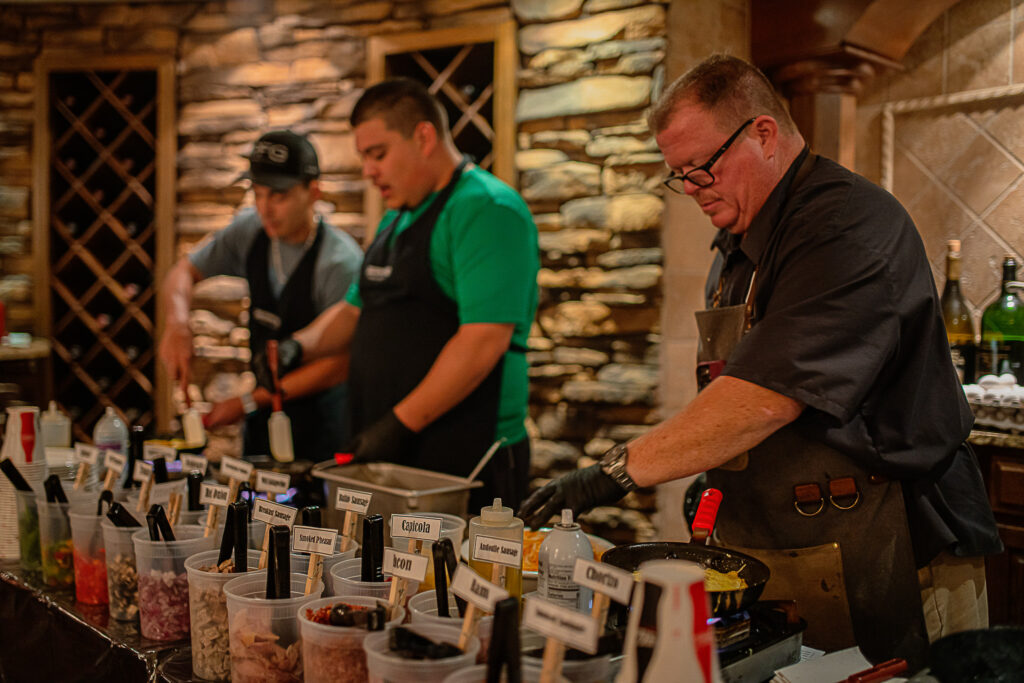 1st Hunt
At 8:30am you will be called with the other guests to have the day 1 safety meeting. Sean and hunt master, Jason, will tell you about how to handle your gun properly in the lodge, bus, and in the field. They will discuss scenarios to help you understand what could happen and how to make sure it won't occur. This is not a scare tactic, but a way you can stay cautious while handling a shotgun around others and our 4-legged friends.
After that, you will make your way to gun room door at 9am. Here, your guide will call out your name, introduce him or herself and show you to the vehicle that will take you to the hunting field. With a full dog trailer and a bus load of your closest friends and family it is time you to enjoy your morning pheasant hunt!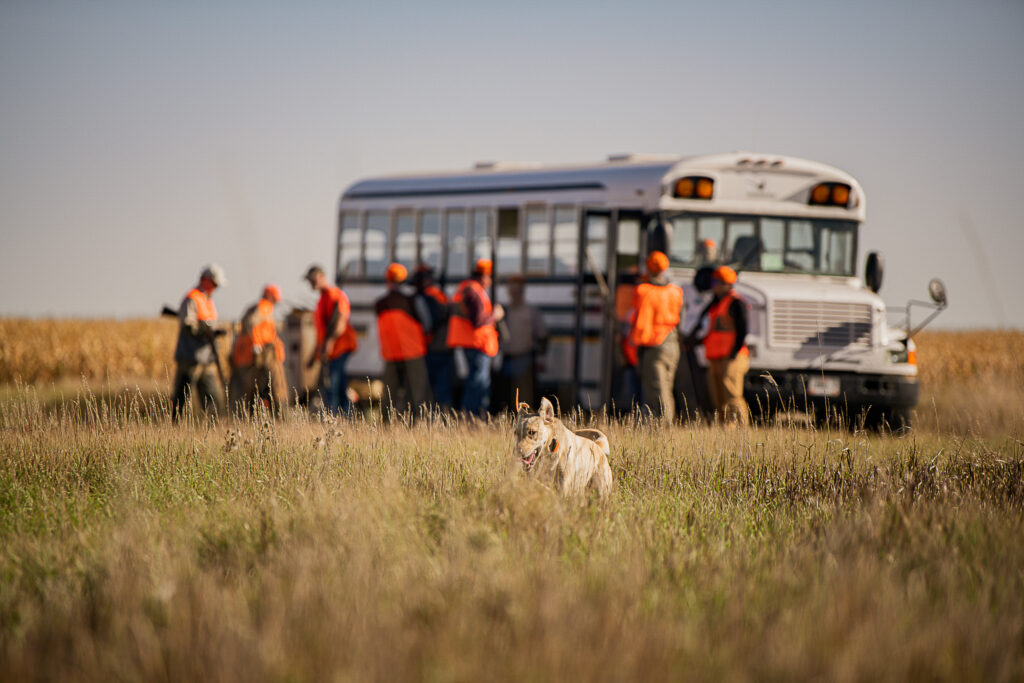 Lunch Time
Meanwhile, while you are walking the corn or milo strips in the beautiful state of South Dakota, the lodge staff inside are refreshing your rooms and getting the lodge tidied up for you to come back for lunch. Arriving back at the lodge at 12pm, lunch will be ready for you in the same dining room where you have eaten breakfast and dinner. When plates are being served, you will realize the portion sizes will not decrease. The staff here wants to make sure you never leave hungry and always happy .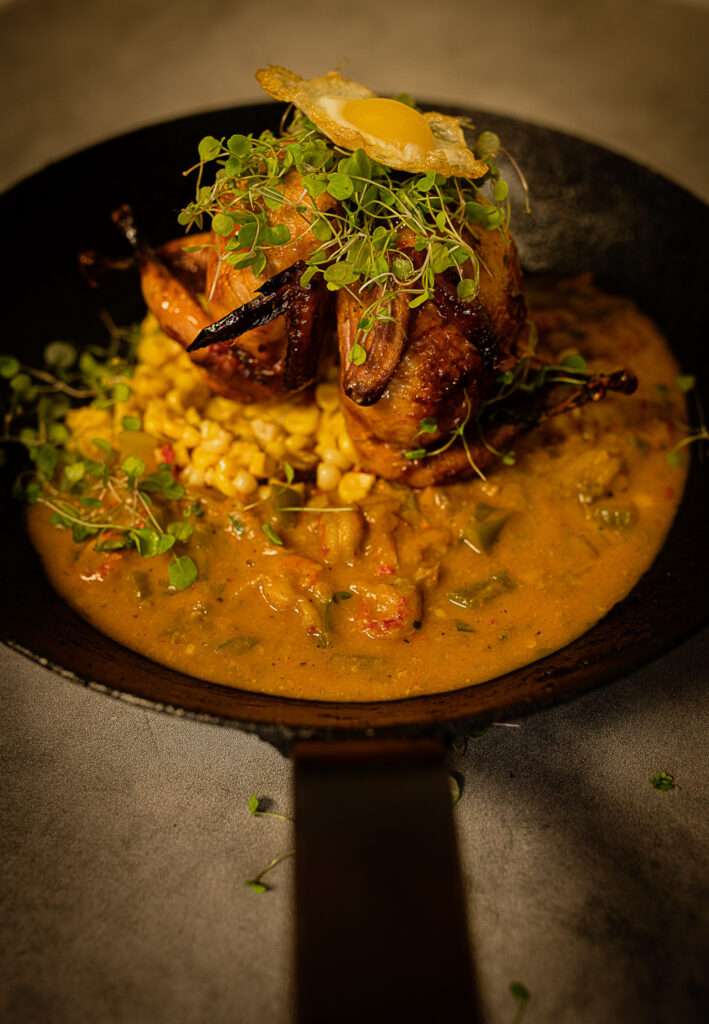 Break and 2nd Hunt
After lunch it is up to you what you want to do until 2pm. For instance, take a nice walk, a quiet nap, or enjoy the view of the lake while talking with your family, friends, or staff. At 2:30pm by the gun room door, the guides will be ready for you to load up on the bus and enjoy another hunt into the sunset.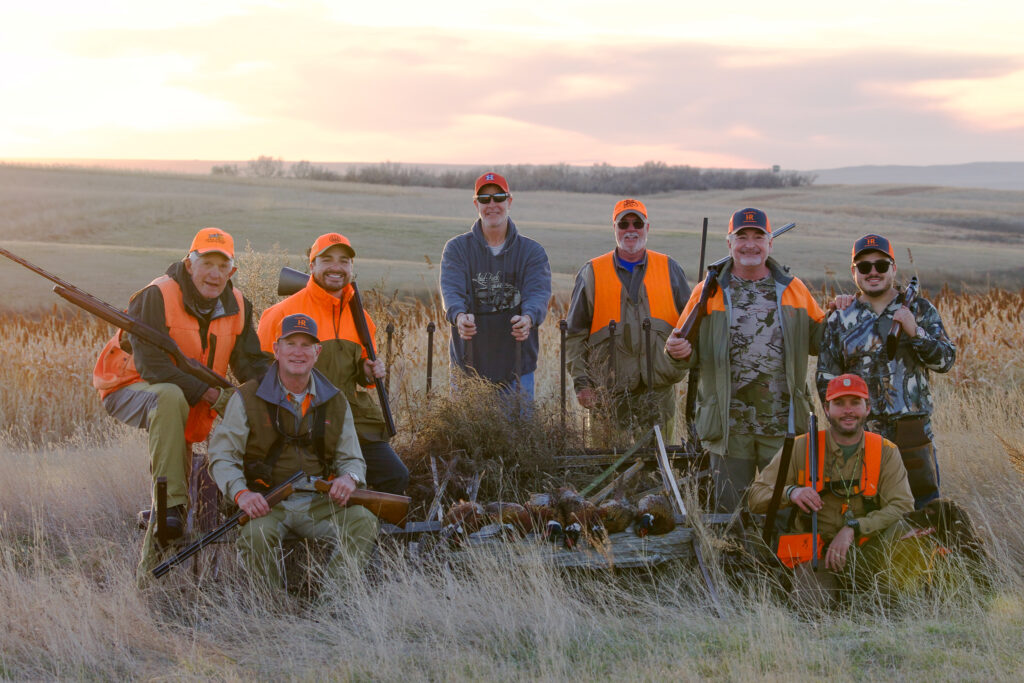 And the trip continues
Similarly this will repeat for the next couple of days while you are staying here at The Signature Lodge.
In conclusion, no matter if you are a first time hunter or an avid hunter, we want you to have an experience of a lifetime. Who knows, this trip might become an annual family & friends hunt! We certainly hope it will.